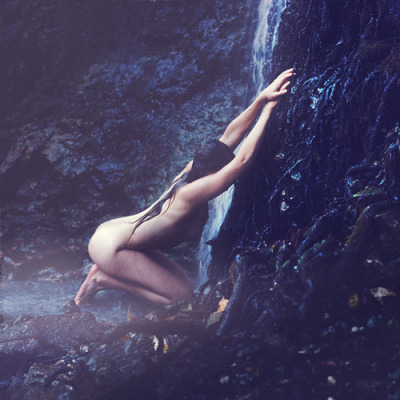 A grain of sand taps softly from within, asking for my gaze
She calls for release from her grain-like nature, wishing nothing more than to merge with the ocean from which she came
Held within the safe Space of my Being, she rises
Her torment melts in the loving hands of my surrender, her edges crumble
Her form dissolves into the Heart of this Space.
A particle cast to shadow now brought into light, a grain of pain feeds from the Source from which it came
But wait, she beckons, she calls me forth, into the Heart of her
Her release requires my everything, to know her as my very Self
No silent witnessing, no holding her in love
Only my full falling into her, will break her from the core.
She calls for entry
She invites a depth of surrender that breaks us both into the unseen depth from which we rose
The dance begins, an inner communion which unites us at the core
And in the heat of that dance, a fire is born,
That burns and binds her to my very Self.
Together we rise
Together we breathe
One breath
You will be mine, she says
I will be yours, I say
Take me, she says
You are mine, I say
And in the full depth of our intimacy
The tears begin to flow
I know her pain as my own
I am her pain
No you or me
Or here or there
Only the Burn of our Merge.